"More than halfway through our two weeks down here in Honduras and the trip has not disappointed," said Ryan Moultray, DO.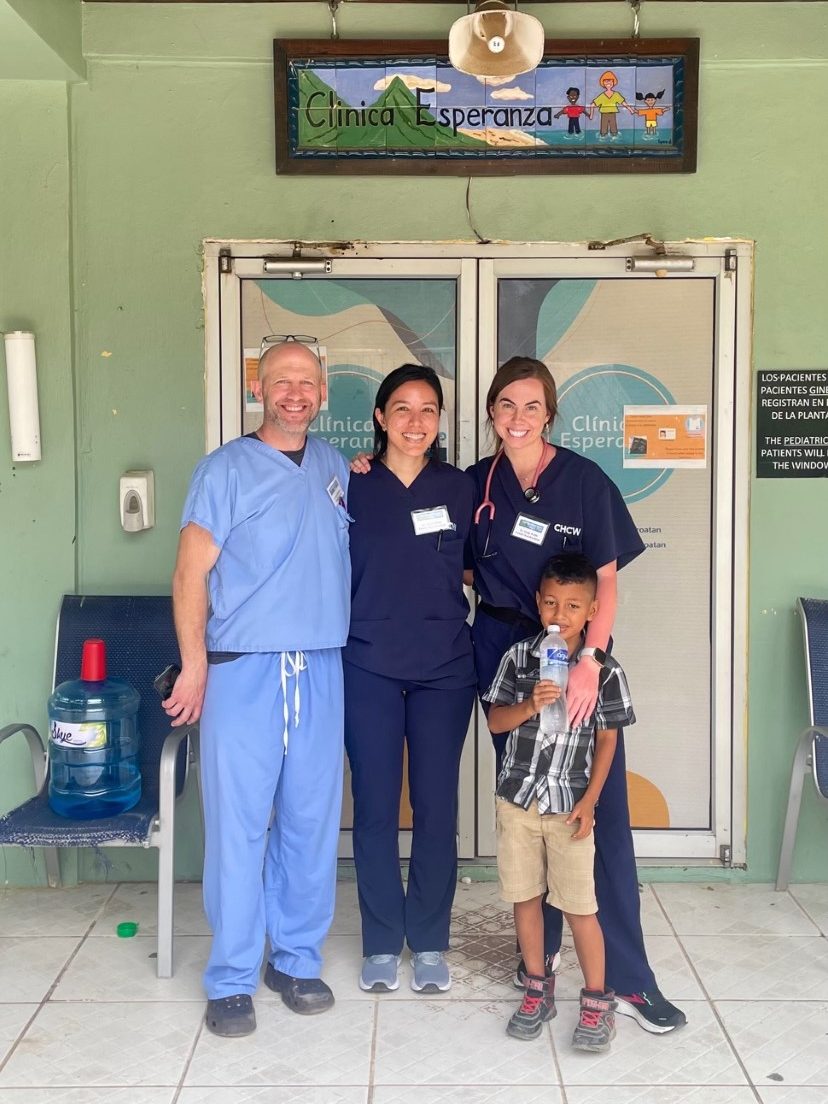 Dr. Moultray, who was accompanied by third year residents Emily Webb, DO and Sarah Ayala, DO, on a Global Health Trip in Honduras. The team has maintained an outstanding balance between work and recreation on the stunning island of Roatan, making it an unforgettable journey. Let's look at some of the highlights so far on their trip…
"We decided to visit the local hospital after clinic on Tuesday.  Miss Peggy, our host, advised us that the Roatan hospital is not the worst hospital in Honduras.  But she did say that it was the second worst…


As we entered, it was dark, and loud with the sounds of the cars and motorcycles running in the road nearby.  There were Cats running through the halls, floor tiles coming apart, walls peeling and equipment in disarray.  The Director 'Fredy' gave us a tour, and he was extremely friendly and optimistic.    We were in the pharmacy, and they were discussing w/ the pharmacist the medicines that Miss Peggy had just brought in, a $12,000 donation of meds.

Wednesday, we went with a community health educator out to a small village.  We drove on a (mostly) paved road for a good 20 minutes, and the on a dirt road through the jungle for another 15 minutes before we arrived at our destination.  'Asaria,' our guide, visits 16 different villages every month to care for their needs, and screen for potential health issues.  She brings volunteers with her, when she can, to help weigh and measure the children, hand out vitamins and anti-parasite meds to them, and do brief consultations with adults.  We were excited to join her in this service.



We plopped down some chairs and tables that we had stuffed in the back of the van underneath a massive tree.  Children ran up to us laughing and curious, accustomed to these visits.   Esther, a local representative from the village, came out to help us organize the session; Kids at one table and adults at the other.  We started checking blood pressures and blood sugars.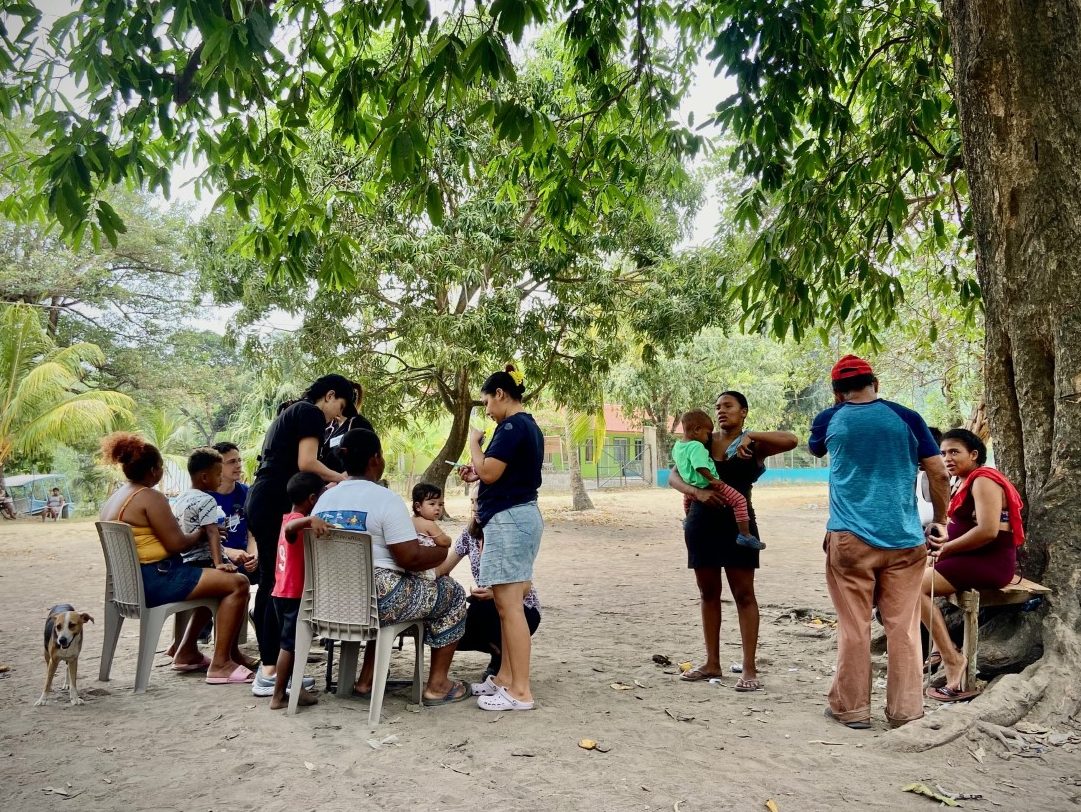 The people we encountered seemed relaxed and happy.  They were a blend of the local Mestizo people as well as Garifuna ethnicity, a people group originally from Africa.  The Garifuna have quite an amazing origin story, here in the Caribbean…
Rapunzel:  This was a lovely older Garifuna lady, with a smile as wide as the Caribbean sea.  (no, she did not have long golden locks of hair, and yes, that is really her name)  She wanted her blood pressure checked.  She didn't even mention the dressing she had wrapped around her right ankle.  When I asked about it, she said in her English Caribbean accent, "oh, that be from many years ago.  Someone be doing some funny business."  She undid the dressing to reveal a medium sized patch of venous stasis ulcer.  An older fellow waiting next to her (Ariel, see below) piped up and said "folks be doing witchcraft on her, that's what happened…".  The belief in curses and witchcraft is a perspective I have encountered many times here.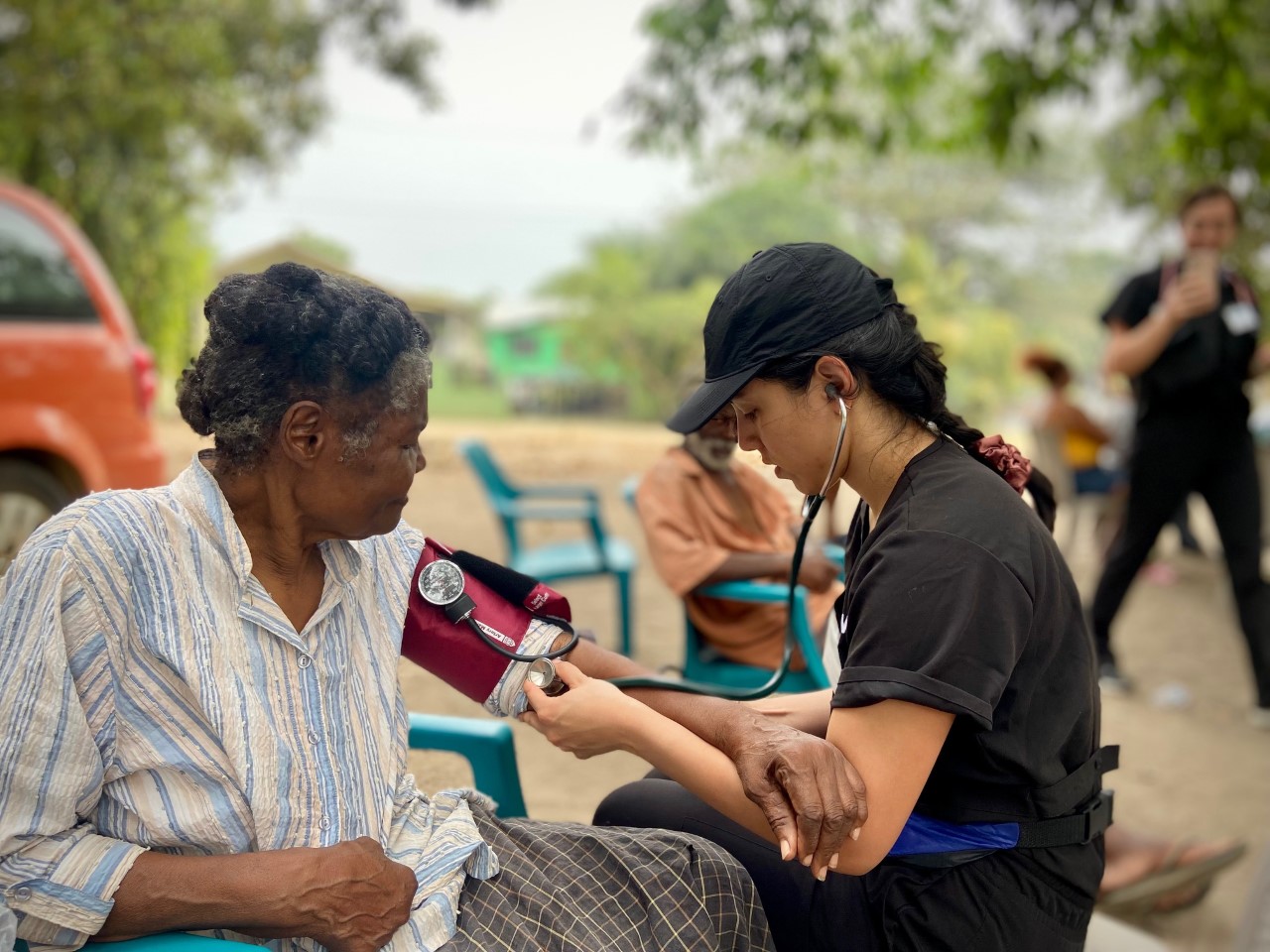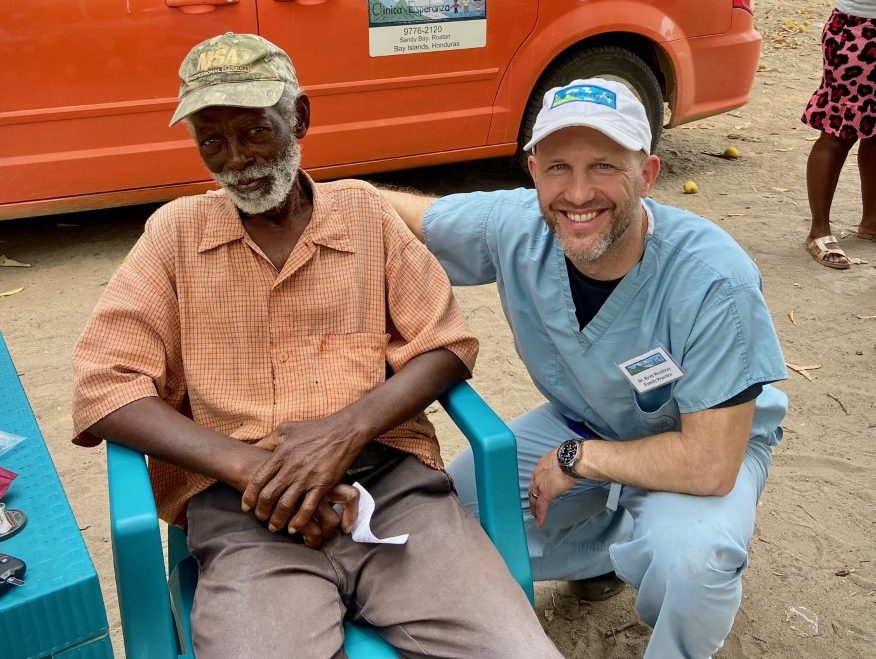 Ariel:  This was a wiry old Garifuna fellow, very friendly and chatty.  He was on medication for HTN and wanted to see how it was working, and discuss getting some more pills.  He told me that he had lived here in the village for 30 years.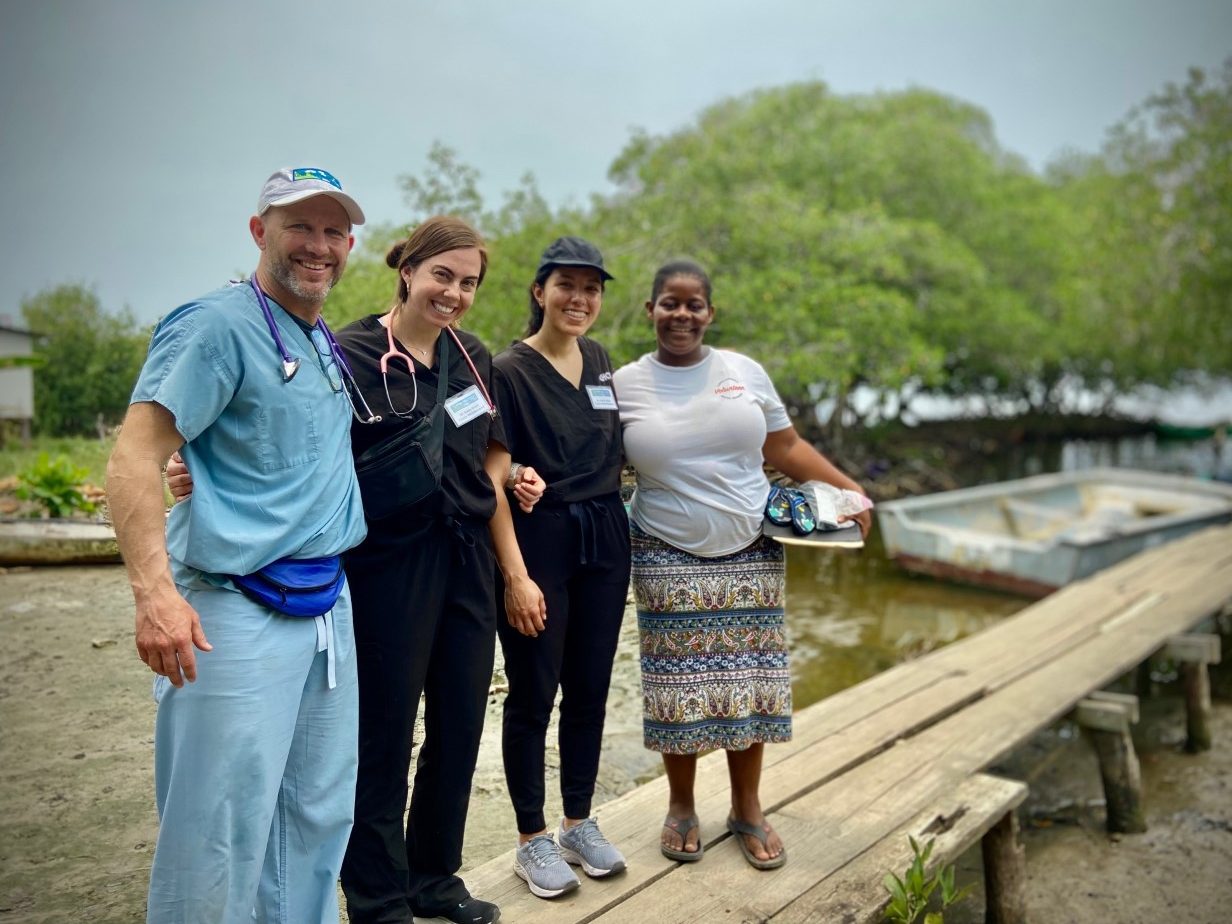 Esther was proud to show us around her village.  They lived right near the water, and caught lobsters in the mangrove tree roots. 
We've had time in between working to enjoy the wonders of this beautiful place…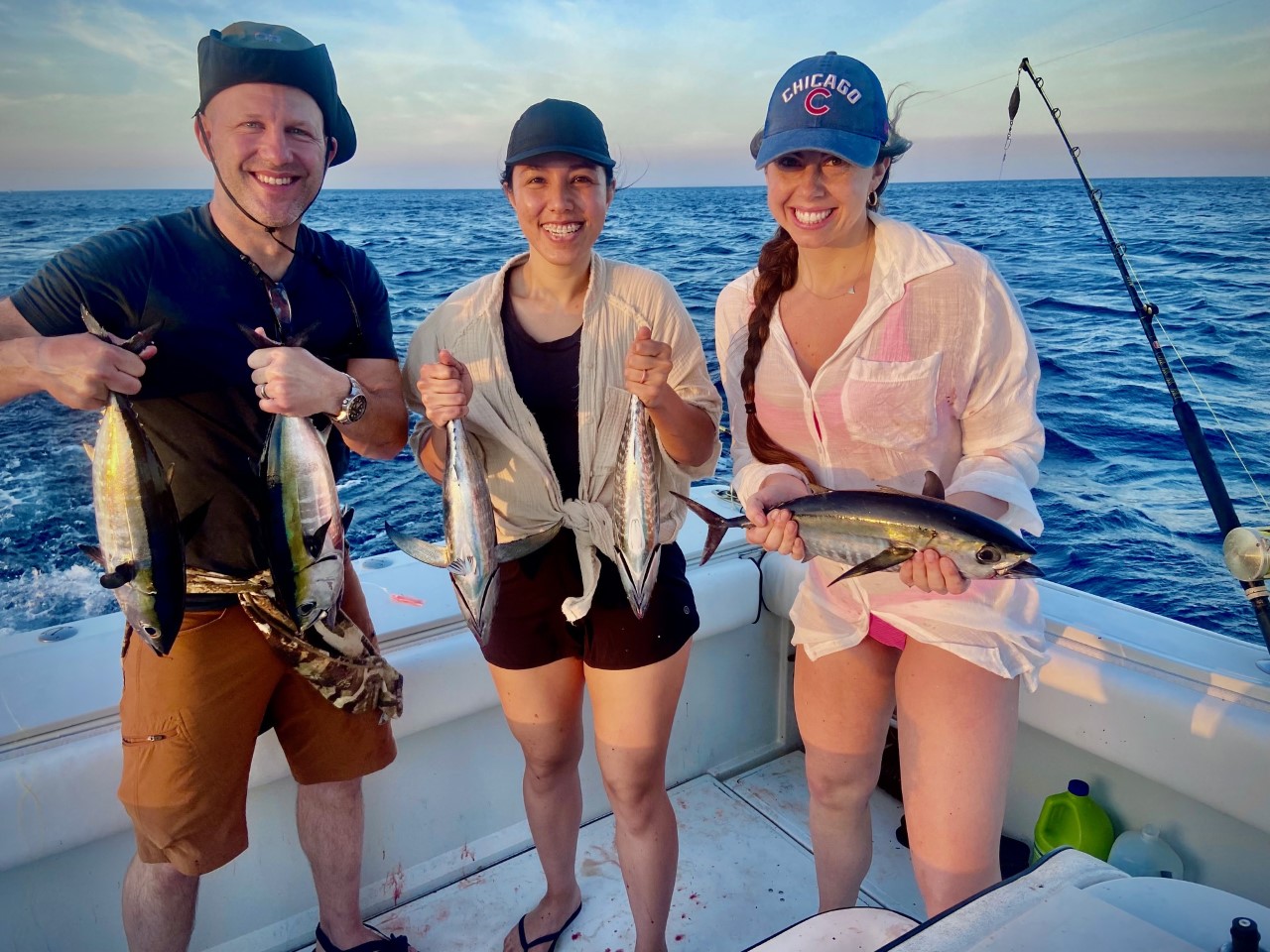 Saturday am we got up before light (4 am) and went down to half moon bay, where Elmer and his nephew David met us and took us fishing.  We went out on their boat, the Wahoo Slayer.   Wahoo is a highly sought after Tuna down here, long and sleek, they look like a torpedo.  We were out on the sea for 4 hours, looking for some big fish.  Wahoo, black fin, mahi mahi, shark, swordfish, barracuda and even Marlin were all on the table in regards to our prey, this morning.  Within minutes of putting the lines in the water, Emily was reeling in a black fin.  Shortly after, Sarah was battling a fish, turned out to be a double!  (the first fish she's ever caught!)  2 for one on the same line.  Next, I was fighting another black fin.  They hit in spurts, and at one point we had 5 tuna on at once (and landed them all).  After a fast and furious beginning, things died down and we spent the next 3 hours trying various lures, baits and techniques, without success.  But just cruising along the island coast, the relaxing rhythm of the boat on the waves, a country spotify playlist cranking in the background, made for a memorable experience.  As we made our last turn around to head back to the bay, a fish hit the back line hard.  Elmer explained in his thick Spanish accent, 'oh, we gotta fish.'  Emily was up, and did battle with her adversary.  Slowly but surely, she gained purchase on the line.  When the fish was 30 yards from the boat, Elmer yelled 'Barracuda.'  I got so excited, what a cool fish to catch!  David hauled it into the boat, and we all marvelled at the 3 ½ feet of sleek, shiny muscle with a mouth full of sharp teeth. Emily was thrilled with her victory, and we headed back to the bay with our adventure buckets full to the brim.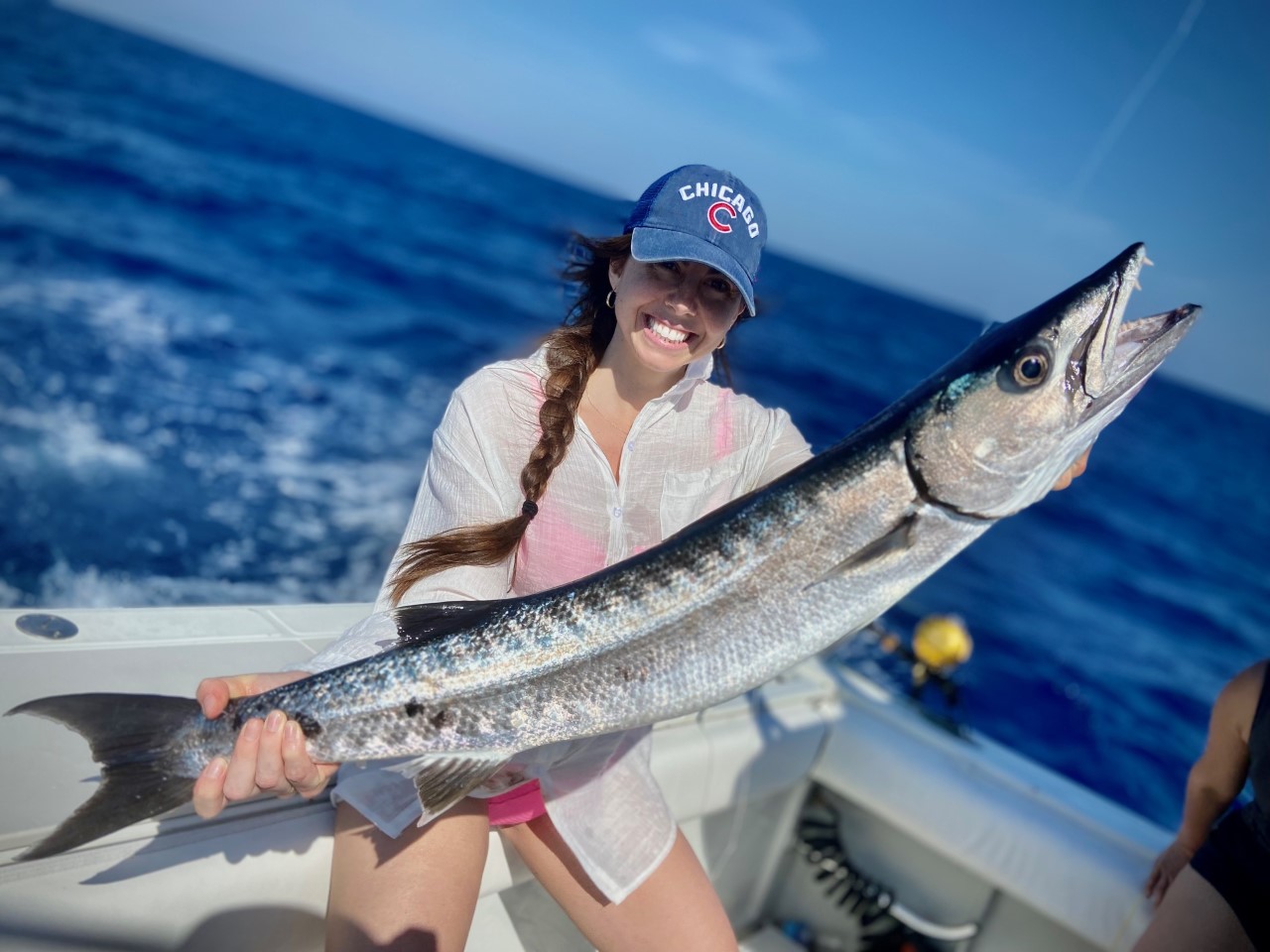 The next day, our Host Nic Van Zee, who owns 2 restaurants on the island, made tuna for us 3 ways: Poke, Ceviche, and smoked tuna salad. It was so good!

We didn't eat it for fear of Ciguatera…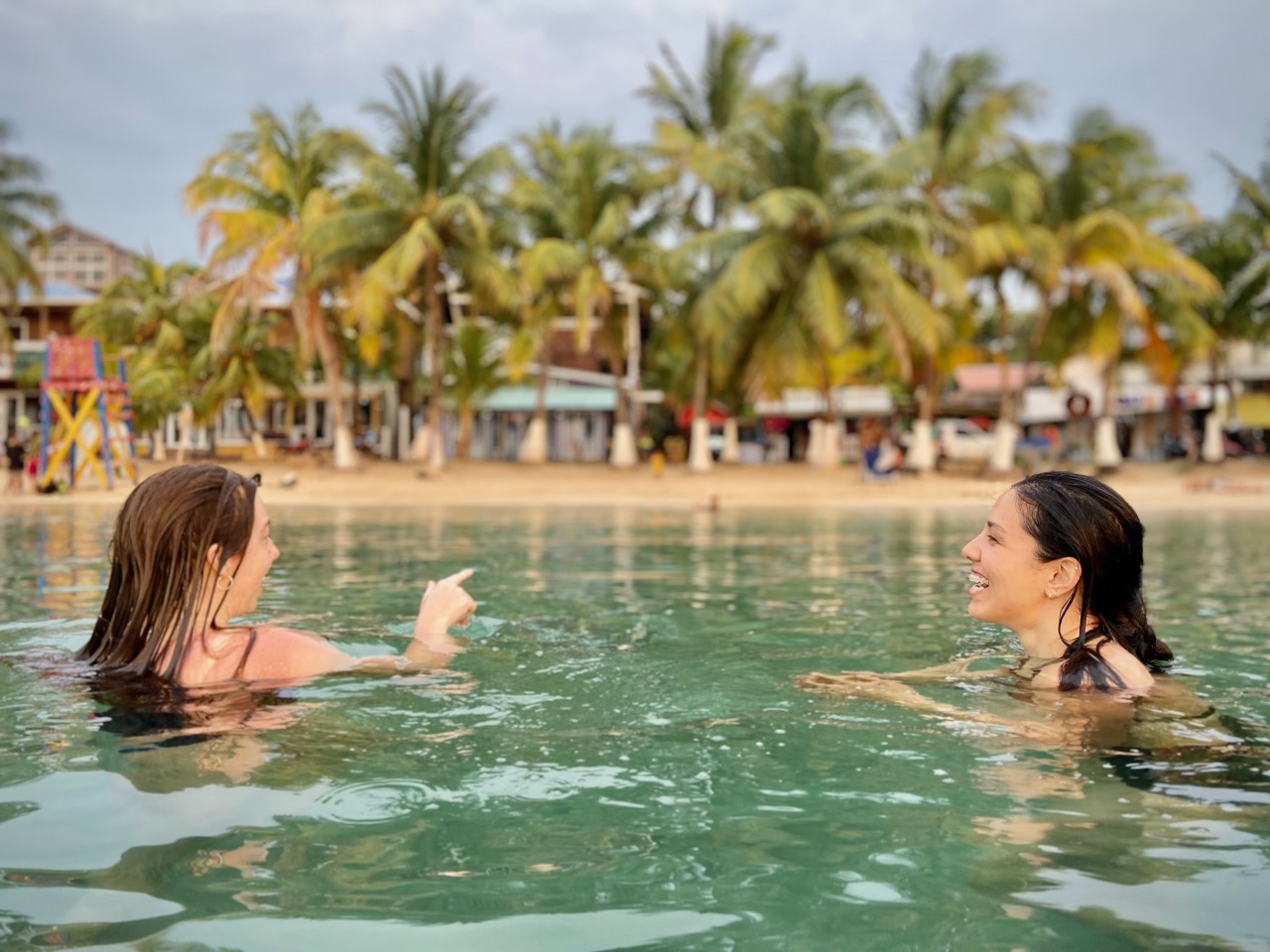 Here we are cooling off in Half Moon bay in the Diving town of West End.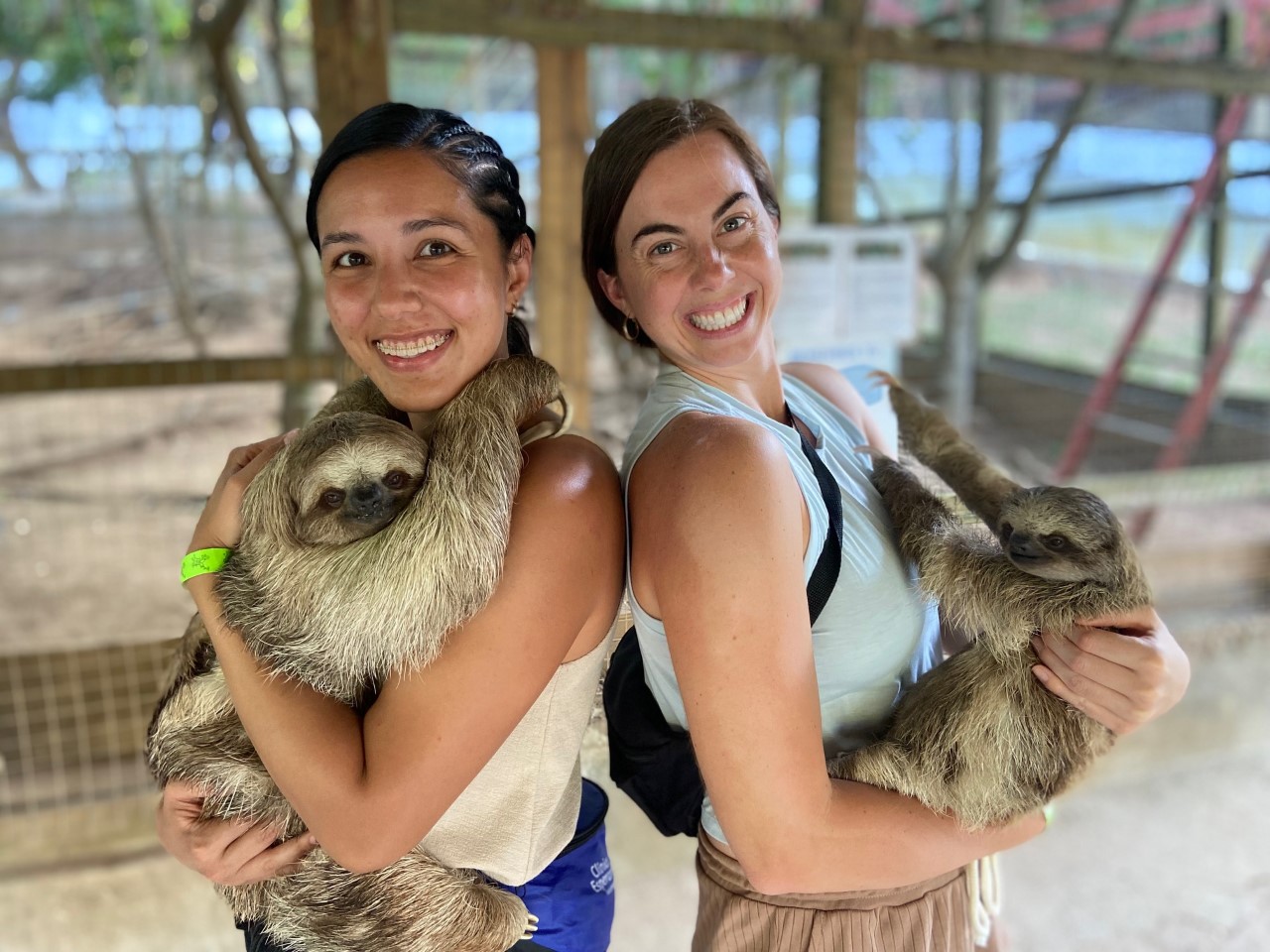 Yep. Those are 3 toed sloths…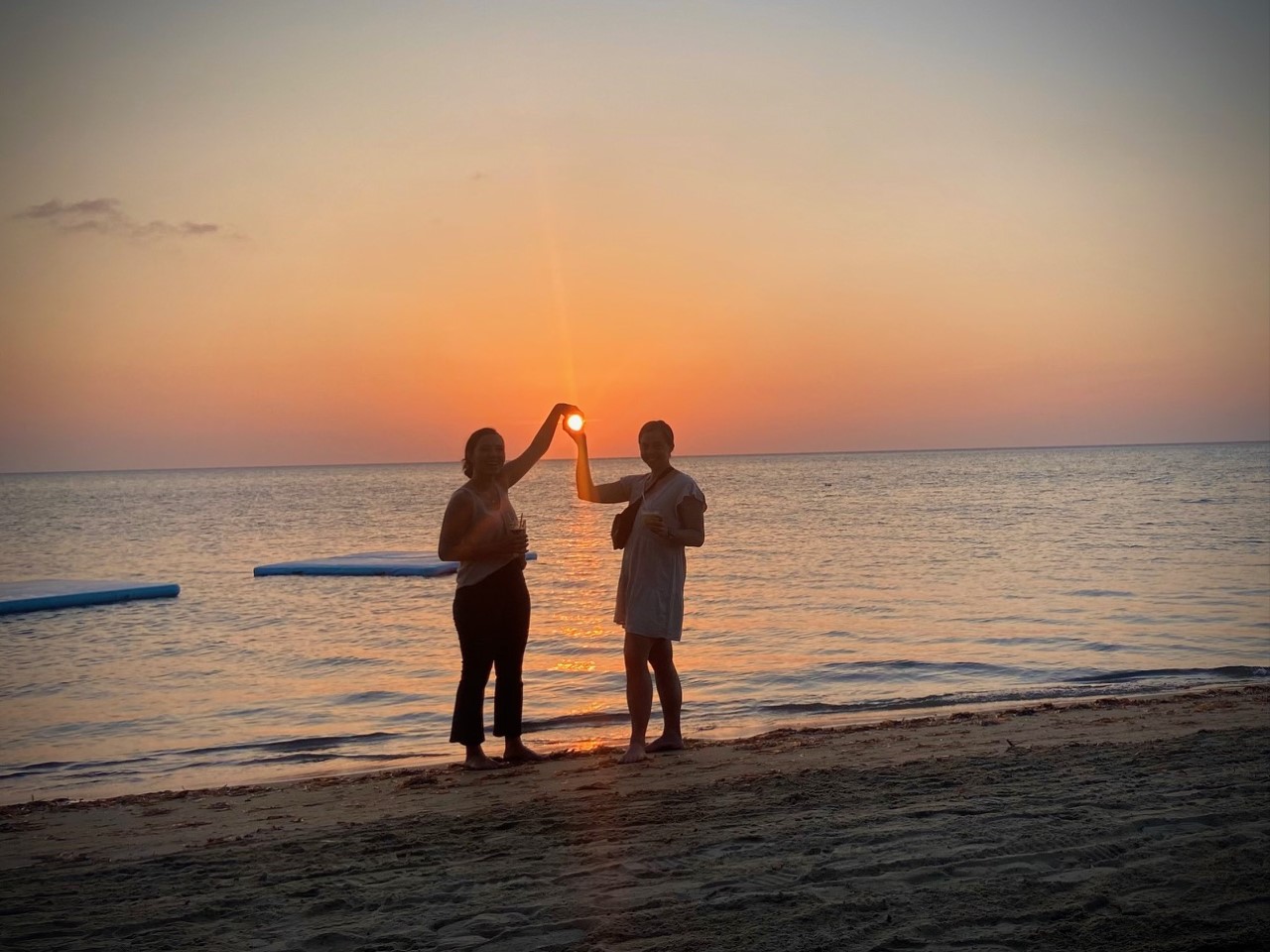 Sunset we enjoyed on Dr. Sarah's birthday. 

 

More to come later!!