Our Alumni
Since its inception in 1993 the mission of our residency program has been to train talented medical providers to practice full spectrum, family medicine, in rural and underserved urban areas like Yakima. We are proud to remain dedicated to this same mission today!
The Yakima Family Medicine Residency Program (now known as CWFMR) opened with a complement of eight residents in 1975 with Dr. Corpron, MD as its director; Dr. Corpron continued to be a vital presence in the community until his passing on January 3, 2021. Several of the graduates from that original program continue to practice family medicine today, in his original clinic, Family Medicine of Yakima. Yakima Family Medicine Residency Program was closed in 1984 during the recession, when folks just stopped going to the doctor, and reopened in 1993 as the Central Washington Family Medicine Residency Program (CWFMR) with a total of thirteen residents. We continued to evolve and increased our complement to eight residents/year in 2007. Our program currently comprises a complement of twelve residents/year.  In 2003 we converted from a hospital owned program, to a residency owned and operated by a community health center and in the fall of 2009 our FQHC became our institutional sponsor. Our history of successful medical education provides the foundation for our growth and innovation as we continue to train talented family medicine doctors through quality education and service.
Our inaugural graduating class consisted of 6 physicians, last June we proudly graduated 10!   As our statistics attest below, our contribution to reducing the size of the physician shortage continues; as we continue to graduate physicians who are providing excellent medical care to thousands of patients!
Our Featured Alumni
Please join Kim Wadsworth, DO as she describes her journey into medicine and how her experiences at CWFMR have shaped her into the physician she is today.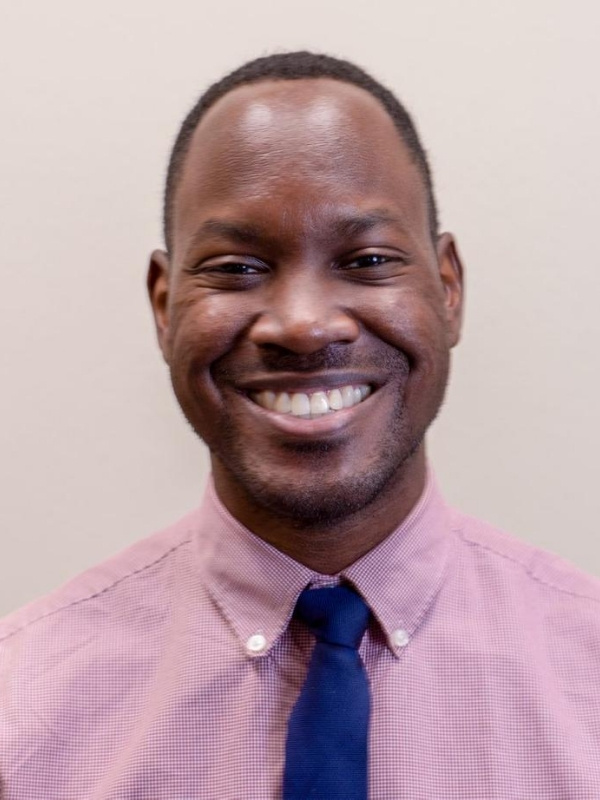 CONGRATULATIONS to Dr. Onel Martinez! Dr. Martinez was accepted into the 2022 HIV Clinical Fellowship Program sponsored by the HIV Medicine Association and IDSA Foundation. He is currently completing his HIV clinical training at UT Southwestern Medical Center under the mentorship of Ellen Kitchell, MD. Following this fellowship he will be working at the Howard Brown Health Center in Chicago as an HIV and family practice physician.
Dr. Martinez was also selected to receive the 2022 to 2023 HIV Clinical Fellowship award. This funding will allow for additional training opportunities during his fellowship year.
Many of our graduates are practicing medicine in the Pacific Northwest, but we are represented many other places as well!
Please find Alumni placement data for the last 6 years:
Stayed in Yakima or Ellensburg
Stayed in Washington state
Stayed within our WWAMI network
Went to states outside of the WWAMI network
Our WWAMI Network Region includes Washington, Idaho, Montana, Wyoming, and Alaska
Fellowships:
OB, Emergency Medicine, Sports Medicine, Geriatrics
Yakima County: 2
WWAMI Network: 5
Beyond Washington: 5
Fellowships:
HIV Fellowship
Yakima County: 0
WWAMI Network: 2
Beyond Washington: 3
Fellowships:
Emergency Medicine and Sports Medicine
Yakima County: 3
Kittitas County: 1
WWAMI Network: 6
Beyond Washington: 4
Fellowships:
Palliative Care
Yakima County: 1
WWAMI Network: 6
Beyond Washington: 4
Yakima County: 3
WWAMI Network: 7
Beyond Washington: 3
Fellowships: Sports Medicine
Yakima County: 1
Kittitas County: 2
WWAMI: 4
Beyond Washington: 5
20th Reunion Gathering
We had a wonderful 20th Reunion Gathering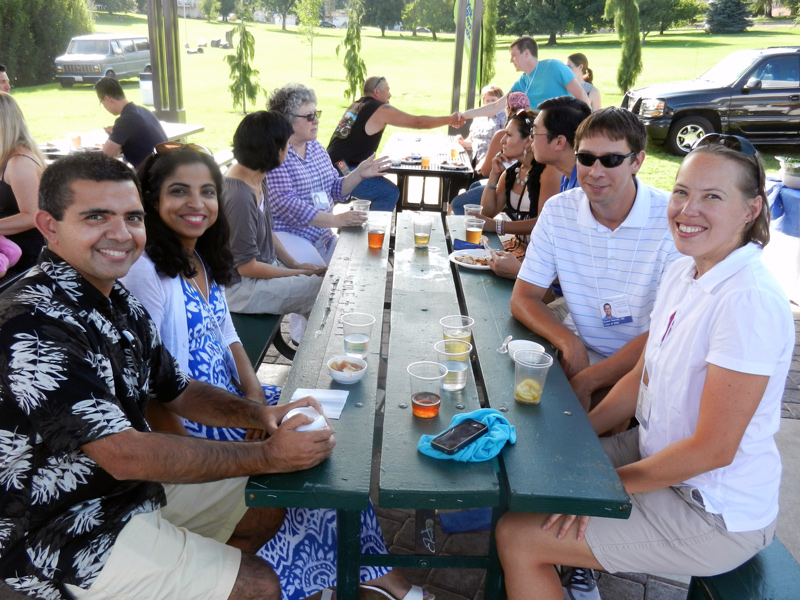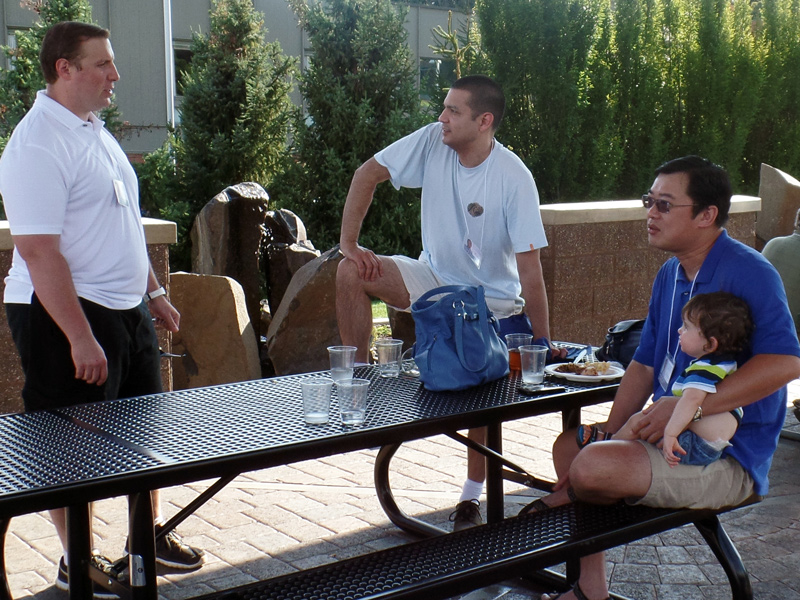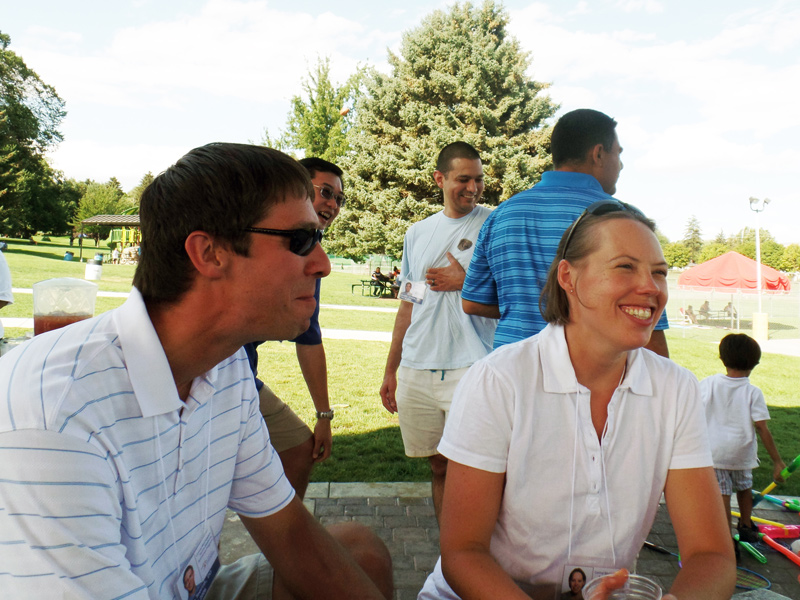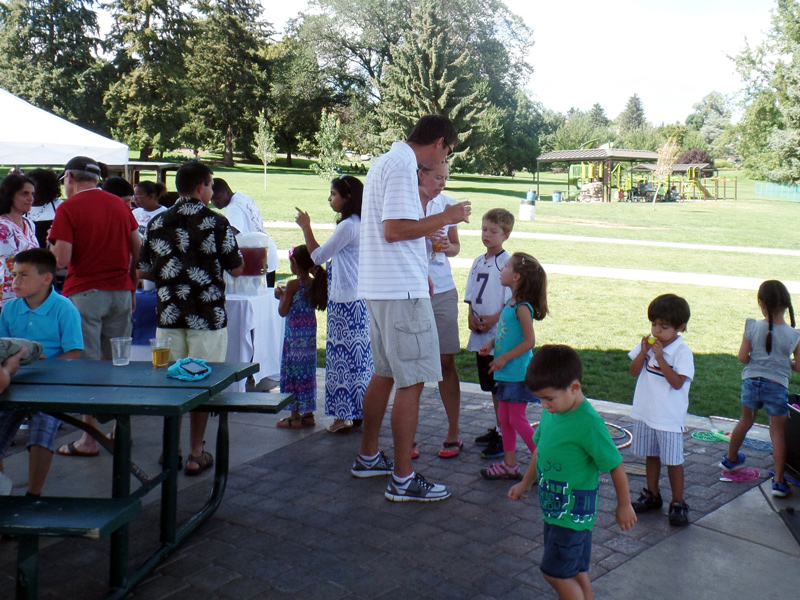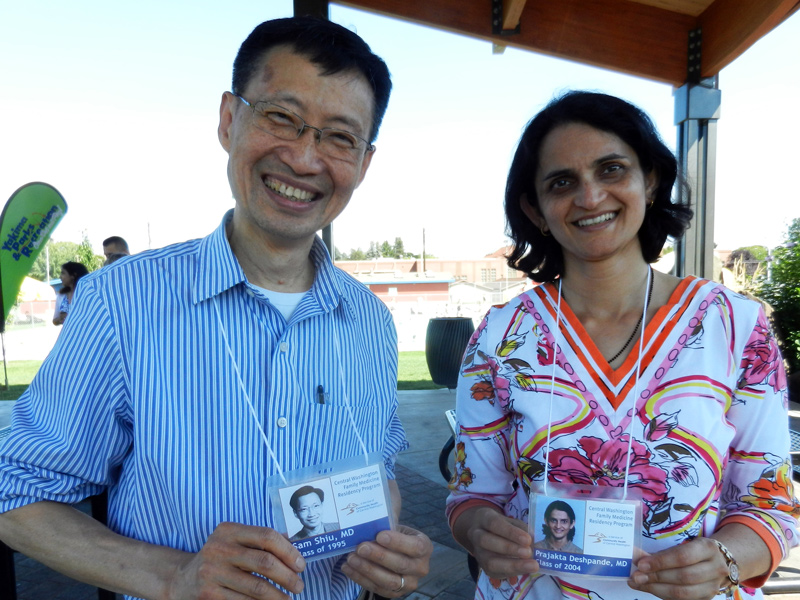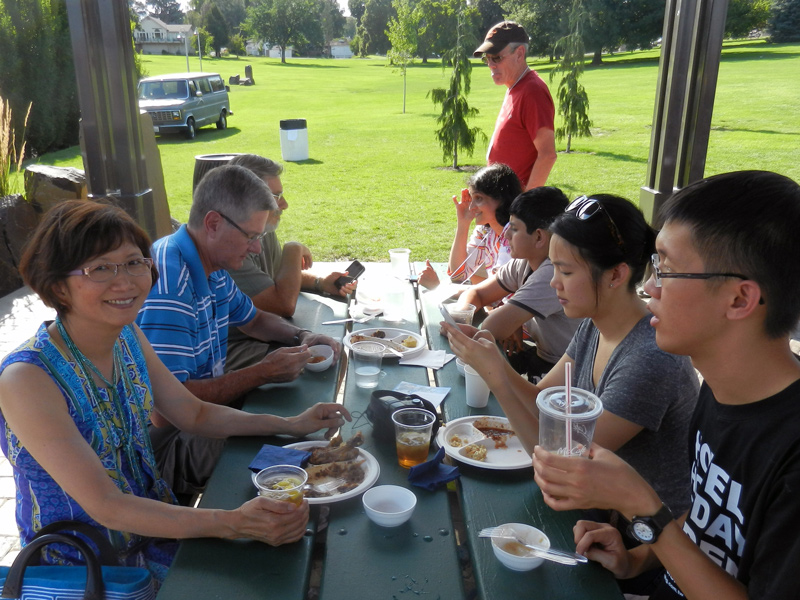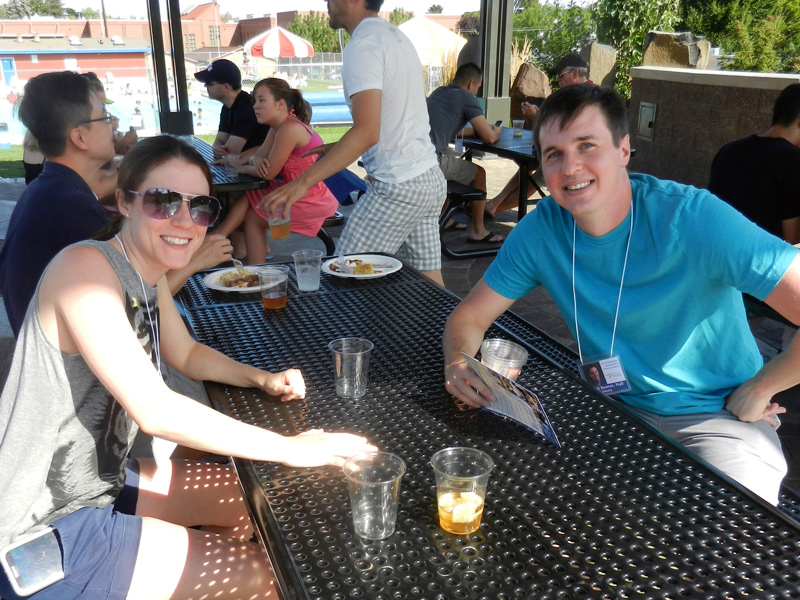 Other Events
Here are some pictures from events we put on throughout the year! To learn more about our events, and to view more pictures, click the button below!