March 2017
Some of you may love it, but some of you may not, and find politics distasteful.  We all complain 'they', the politicians, don't seem to get anything done, and our disinterest in the political process is easily measured in primary and general election turnouts.  When more than 50% of the registered voters vote, we call it a resounding success.  A 25% turnout in a primary is accepted.  Not too many wring their hands at these numbers.  But if only 50% of us came to work, or it was acceptable for 25% to show up, our world would grind to a halt.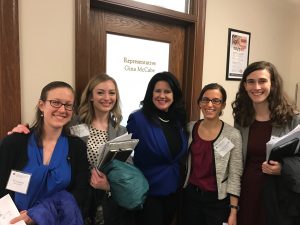 Over the past few years two major legislative – that is political – decisions have dramatically impacted our organization's mission of service and education. The Teaching Health Center legislation allowed our residency to expand by a total of 6 residents in Yakima and 6 in Ellensburg.  In Kittitas and Yakima County over 7 million dollars has entered our economy in the last 5 years through this program.  All of you feel the unmet demand for access.  The affordable care act increased patient access to care. But helping our patients takes work.  Over the last few weeks Residents and Faculty have been to Olympia and Washington, D.C. – see pictures.  If we aren't there advocating for our patients I don't think it would be a much more bleak picture.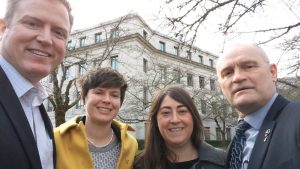 The next time you tell yourself your vote doesn't matter and makes no difference, I challenge you to ask. Ask one of our patients getting help from a care coordinator, ask a resident if they are thankful for their job and chance to be a practicing family physician, ask a patient if they are thankful we are here to provide care.  Your vote and participation does make a direct difference – just look at all the good we do.
Russell Maier, MD
Program Director