Sara Cate, MD, MPH
Family Medicine

*9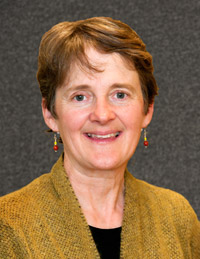 Faculty
Length of time in the medical field:
Over 26 years.
Length of time with CWFM:
Since 2000
Training:
University of Michigan, School of Public Health, University of Washington School of Medicine, University of Washington Family Medicine Residency Program.
Practice Experience:
Providence Queen Anne Family Medicine Clinic, Central Washington Family Medicine.
Philosophy of Care:
I believe in patient centered, compassionate care based on best practices and grounded in sound science. I am passionate about providing care to those who because of economic or other barriers are less able to access medical care.
Medical Interests:
I enjoy taking care of families and seeing a variety of ages, from children to the elderly.
Special Professional Interests:
Women's health, providing education and training in the management of cervical pathology including colposcopy, cryotherapy and LEEP.
Medical Director for Planned Parenthood of Central Washington for eight years
Professional organizations / affiliations:
Member of the American Society for colposcopy and cervical pathology,
Member of the American Academy of Family Physicians, Active in local conservation organizations and environmental organizations. Chair of the board of Cowiche Canyon Conservancy
Personal Interests/Hobbies:
Family (particularly 2 sons and a daughter), hiking, painting, gardening, Watercolorist (exhibited in local and regional art exhibits), hiking, avid reader, organic gardener.
Length of time in the area:
Over 20 years